CLEARWATER, FL -- While Josh Johnson was cutting loose 95 MPH fastballs to the Palm Beach Cardinals for 5.1 innings at Roger Dean Stadium, on the Gulf Coast, former No. 1 draft pick (1996) Kris Benson was making a rehab start for the Clearwater Threshers, the Philadelphia Phillies Florida State League club.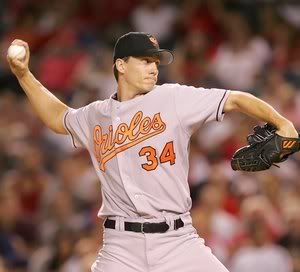 Would you like to know how Benson did?
Let's just put it this way, the Blue Jays hit Benson as hard as they'd like to hit his wife, Anna.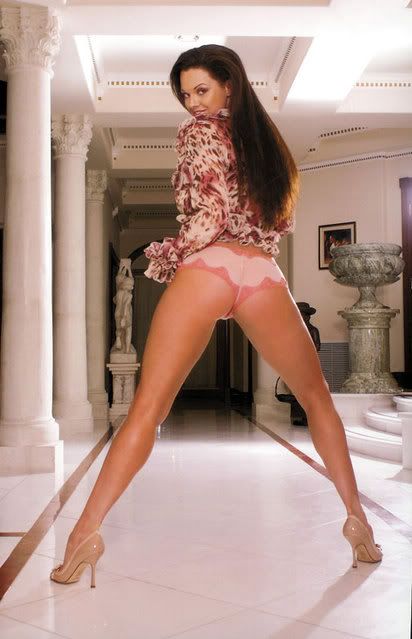 (Time for the gang bang!)
Three home runs sailed out of Bright House Networks Field on Thursday night.
Cory Patton belted his seventh home run, a two-run shot, first. Then player-coach Brian Dopirak, former Cubs standout prospect, went yard next for his ninth of the season. Lastly, backup catcher David Corrente went yard for his second home run of the season (he'd hit another one two innings later, not off Benson). Catcher J.P. Arencibia was probably wishing the Blue Jays hadn't promoted him for another week.
I'm guessing Anna Benson told the Blue Jays the same thing she told Kris if he ever cheated on her in New York. Something to the effect of, "If you ever cheat on me, I'll screw the entire Mets team and the front office staff."
The proposal must have sounded something like, "If you guys can knock Kris out of the game so we can make our 7:30 dinner reservation, I'll screw the entire single-A Blue Jays squad."
(Hit this, boys!)
Well, not quite. Let's put it this way, three home runs in the first inning off Benson to give the Blue Jays a 5-0 lead was more than enough. Yet Benson lasted into the second inning and left with this line
(Benson... 2.0 IP, 3 H, 5 ER, 5 R, 2 BB, 3 SO, 3 HR).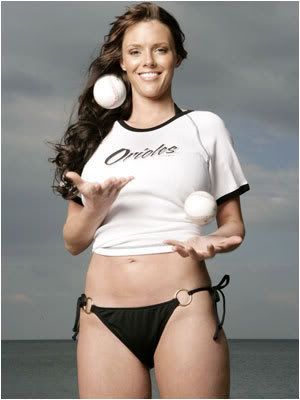 (If Anna was pitching, chances are the guys would have been too distracted to hit... Batter up!)
Unfortunately, for us over on the East Coast and every other team who would like to see Kris rear back and try to throw 94 MPH (only to see it come in at a BP fastball of 86 MPH), we'll have to wait and be envious.
In the meantime, we can only hope Kris gets released, ends up on our favorite team and is unfaithful to Anna.
That's just too much to take in.