CHICAGO, IL -- I can't explain it. It being a nine-game home winning streak by the Chicago Cubs beginning with a 4-3 win over Pittsburgh on May 18th and has continued through last night's 10-5 win over Atlanta.
I was there for the second win of that streak when the Dodgers lost to the Cubs 3-1 on Memorial Day. Then somewhere in between, the Cubs pulled off a miracle win by rallying from a 9-1 deficit against Colorado, the biggest underachievers in the history of baseball, following a World Series appearance. Just say it out loud and think how ridiculous it sounds, "The Colorado Rockies were in the World Series last year." Looking back now, no one can question how the Red Sox swept them.
In fact, it's borderline disgusting every time I watch the Cubs on TV playing at Wrigley Field. I know I'm going to be serenaded by 39,000 a$$ ho!e$ busting out Steve Goodman's "Go Cubs Go!"
Last night was no different. Geovany Soto's three-run home run in the bottom of the eight off Manny Acosta gave the Cubs a 10-5 lead. Although Jon Lieber attempted to prove why he's gone bust in the ninth, a twin killing ended the game and let the music begin...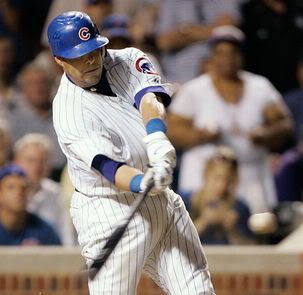 "Go Cubs Go! Go Cubs Gooooooooooo! Hey Chicago whaddaya say, the Cubs are going to win today!"
Now, because of that win and the Red Sox getting cold-cocked at home by the Orioles after failing to hold a 6-4 lead at Fenway Park (stick that in your Okajima and smoke it!), the Cubs have the best record in baseball... again!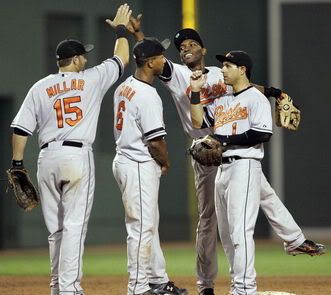 Chicago's .771 home winning percentage (27-8) is second only to the Red Sox .787 (26-7). Can it get any worse?
Glad you asked, because it did! In the sixth inning of last night's Cardinals-Reds game, Albert Pujols went down with a strained calf. But how many strained calf injuries call for your best pal Yadi and Ron Villone to help carry you off the field?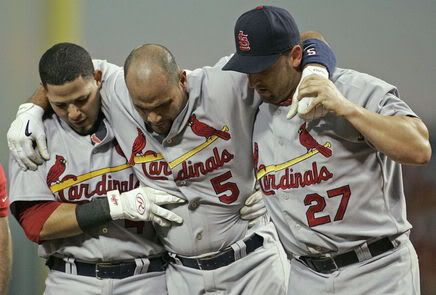 As it was, rookie Mitchell Boggs, a two-way star at the University of Georgia before focusing on baseball (thank god!), won his first Major League start in place Todd Wellemeyer.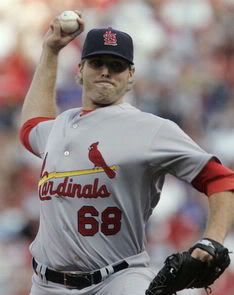 Pujols did manage to homer in the game and Ryan Ludwick also put on a pyrotechnic display with a longball of his own in the Cardinals 7-2 win over Cincinnati.
St. Louis trails the bastard Cubs by 2 1/2 games in the Central, salivating for that Fourth of July weekend series when the North Siders come to Busch Stadium.
Other good news involves the fact the Reds are the opponent for the next two days and Edison Volquez will not pitch either of them.